My February TBR!
Here are my top 5 books I'm hoping to get round to reading in February!
"FIVE WENT OUT. FOUR CAME BACK…
Is Alice here? Did she make it? Is she safe? In the chaos, in the night, it was impossible to say which of the four had asked after Alice's welfare. Later, when everything got worse, each would insist it had been them. Five women reluctantly pick up their backpacks and start walking along the muddy track. Only four come out the other side. The hike through the rugged landscape is meant to take the office colleagues out of their air-conditioned comfort zone and teach resilience and team building. At least that is what the corporate retreat website advertises. Federal Police Agent Aaron Falk has a particularly keen interest in the whereabouts of the missing bushwalker. Alice Russell is the whistleblower in his latest case – and Alice knew secrets. About the company she worked for and the people she worked with. Far from the hike encouraging teamwork, the women tell Falk a tale of suspicion, violence and disintegrating trust. And as he delves into the disappearance, it seems some dangers may run far deeper than anyone knew."
I'm very excited to read this. I was lucky enough to receive a copy from the publisher and I've seen some amazing reviews so far. I'm trying to get into more mystery/thriller novels and I think this is a fantastic place to start!
Amazon UK        Goodreads      Waterstones
"Meet Malin, a fifteen-year-old who sees the world differently. Malin knows she couldn't change much about her life, even if she got to play God. Her dad would still yell all the time – especially as Malin is still friends with Hanna, the girl she met shoplifting. Her mum would still say a glass of wine is good for her heart – and Mum needs it, with Malin's brother, Sigve, getting into trouble all the time. And Malin would still be Malin. Because she can't be anybody else. In a voice bursting with immediacy and truth, Malin shares the absurdities of growing up and fitting in as her family struggles with the buried pain of mistakes made and secrets kept. Profound, compassionate and as funny as it is dark, Malin's story is an offbeat examination and celebration of the brutal, bizarre and beautiful unpredictability of being human."
This book sounds like a fun and interesting YA contemporary, which I usually love to read! It hasn't been released very long so I'd love to be able to read to read it whilst it's still a fairly new release.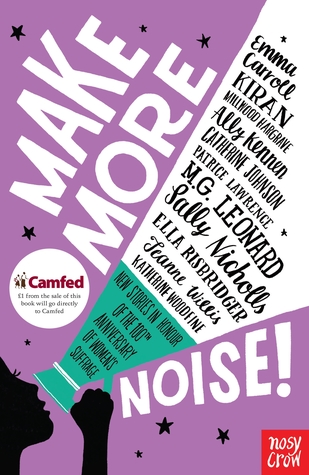 Amazon UK        Goodreads        Waterstones
"Each story, written by a star-studded list of contributors, including well-known, award-winning and new voices in children's literature, celebrates strong female characters, with subjects ranging from the '43 Group to modern ghost stories.
A donation of £1 from the sale of each copy will be given to Camfed, an international charity which tackles poverty and inequality by supporting women's education in the developing world. The book will be published in time for the centenary anniversary of the Representation of the People Act 1918, which was given Royal Assent on 6th February 1918, extending the franchise to women for the first time."
This anthology has some amazing authors involved (I'm particularly excited about Kiran Millwood Hargrave and Patrice Lawrence's contributions) and has such a fantastic theme. I love anything to do with feminism and female voices so this is a must read, especially as each copy helps raise money for a good charity, Camfed.
Amazon UK        Goodreads       Waterstones
"Jade and Becky are best friends, but when Jade's ex-boyfriend lets on that everyone thinks Becky is the better of the two, Jade finds herself noticing just how often she comes second to her best friend. There's nothing Jade is better at than Becky. 
So when Jade is voted in as Party Leader ahead of her school's General Election only to find herself standing against Becky, Jade sees it as a chance to prove herself. If there's one thing she can win, it's this election – even if it means losing her best friend."
I love Non Pratt's writing so can't wait to get stuck into this. I loved her other short novel, Unboxed, so I'm expecting great things from this too. I also love contemporary YA and friendship troubles so this fills exactly that!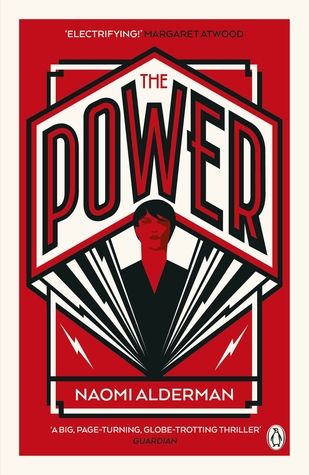 Amazon UK      Goodreads        Waterstones
"All over the world women are discovering they have the power. 
With a flick of the fingers they can inflict terrible pain – even death. 
Suddenly, every man on the planet finds they've lost control.
The Day of the Girls has arrived – but where will it end?"
I've been meaning to read this for forever but I have never got the chance to get around to it. It has fantastic feminist themes and I've seen some incredible reviews, so February is the month that I'm determined to finally read this award winning novel!
So that's the 5 books I'm hoping to get round to reading in Februrary! What are your plans for February? Got any particular ones in mind? Let me know!
Marie x