Q&A with Alison Evans!! #IndieAthon
Hey everyone! As you may know, March has been the month of #IndieAthon where we try and read work from indie/small authors/publishers and show our support for everyone in the book industry. As we edge nearer to the end of the month, I have been lucky enough to host this Q&A with Alison Evans! Alison writes YA, including works such as Ida and We Go Forward. I will leave some links down below if you would like to check out some more information! Now for the Q&A!
Tell us a little about yourself.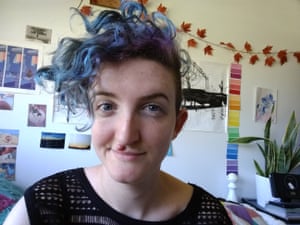 My name is Alison Evans and I write YA. I write about queer people, Melbourne, plants, magic and weird stuff.

What started your writing career and why?
I always was writing things, but I never finished anything until I discovered fan fiction. Once I got involved in that community, I couldn't stop. I loved the readers and other authors and sharing stories. And it's the same with writing and publishing books, the community around them is wonderful and I've made a lot of friends. I also wanted to write stories about queer people, as there weren't a lot of them available in my school library growing up. Fan fiction was full of queer characters, and the fan base was full of queer people too.

Describe one of your books in five words.
Time, water, trees, love, warmth. (Ida)

What is it like to indie/self-publish your book?
I love my publisher, they're smaller but growing fast. I think having a smaller audience for me right now is useful because it's kind of easing me into the public eye. They're such a good publisher and I'm so happy to be working with them, everyone who works there is so welcoming and kind and so are all the other authors. There is a lot of love there.
Alison's:          Website          Goodreads           Twitter
---
Marie x